What is Natural Gas Customer Choice in California?
Since the early 1990s, the California Public Utilities Commission (CPUC) has overseen the deregulation of the natural gas industry to allow nearly 11 million residential and small commercial customers in the three major utility areas (PG&E, SoCal Gas and SDG&E) to choose their natural gas supplier.
Generally speaking, the typical energy bill consists of Supply (the actual commodity – electricity or gas), and the Delivery (the pipes and wires that gets the energy to your home or business).
Historically, utility companies owned both Supply and Delivery, and while their prices were controlled by regulatory bodies like Public Utilities Commissions, there was no competition to drive prices lower for the consumer.
Under deregulation, independent supply companies can sell natural gas directly to the consumer. The utilities will continue to deliver the natural gas to you.
In California, those independent supply companies are called Core Transport Agents (CTA). Callective Energy is one of them.
If I choose a non-utility gas supplier, will my service be disrupted or does the reliability of my service change?
No, the switching process is seamless, and the flow of gas never stops. Only the price that you pay and the billing arrangements may change. Your utility remains regulated by the CPUC and serves as your backup supplier.
Who responds is case of emergency?
Under the core aggregation service, the natural gas utility maintains the infrastructure that allows the delivery of the gas to your home of business. If you detect a natural gas leak or have some type of natural gas emergency, immediately call your natural gas utility, not the non-utility supplier.
Who sends me the bill?
In PG&E, your Callective Energy supply charges will appear as a line item on your regular bill. Pay it as usual, and the utility will remit your supply portion to Callective Energy.
Currently in SoCal Gas and SDG&E, you'll receive two bills: one from the utility for the delivery charges, and one from Callective Energy for the supply charges. You should pay each directly. Utility consolidated billing has been approved by the CPUC, and is on the way toward implementation.
If you have questions about your delivery charges, contact your utility. If you have questions about the supply portion of your bill, contact Callective Energy.
Will I save money by choosing a non-utility supplier?
Third party suppliers are not regulated by the CPUC, although they are licensed and must follow utility gas rules. As in any competitive market, retailers are free to set their own prices for their products, placing responsibility on the consumer to shop around. But increased competition has been show to expand product options and drive prices lower to benefit the consumer.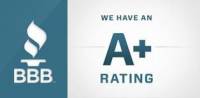 The Callective Energy team is here to provide affordable energy options to communities all over California. Today we have a choice, let's choose a more sustainable future together.
© 2019 Callective Energy. All rights reserved.